Issue 8 | July 2023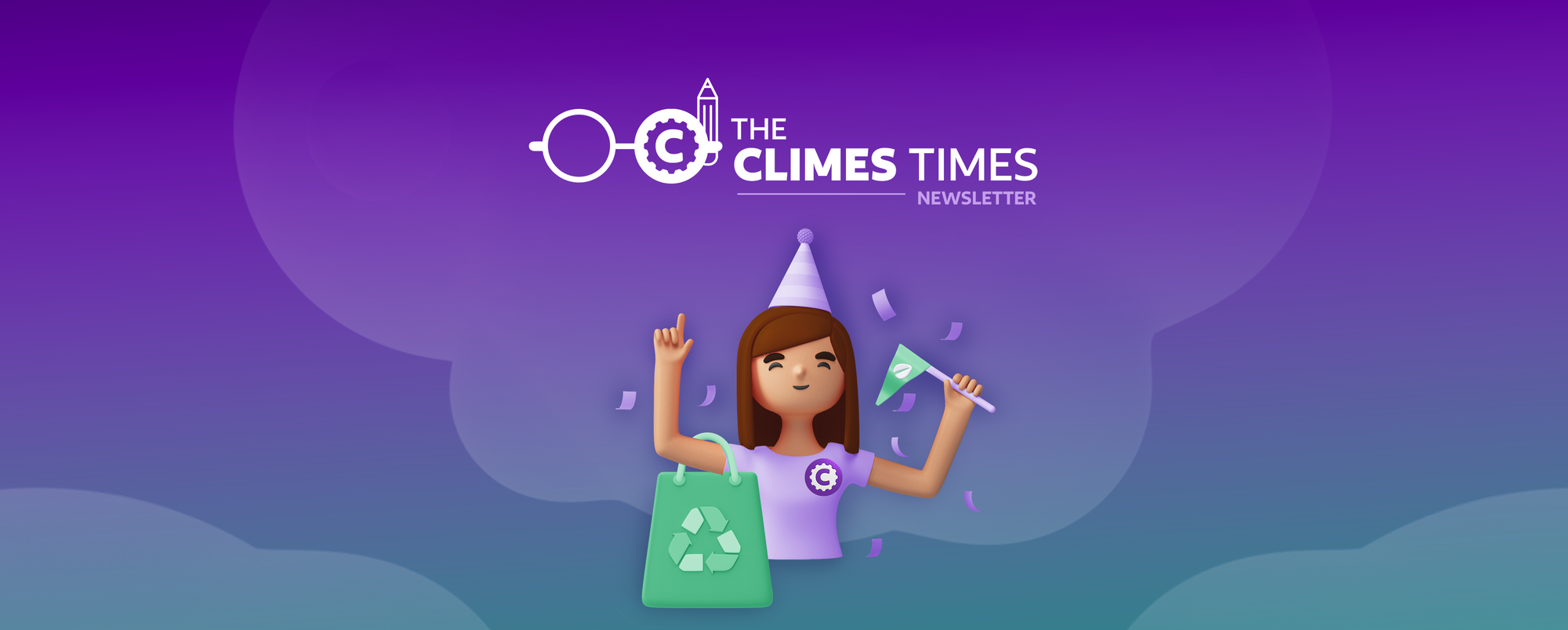 Trail blazing with Climes LITE Trials
One of our earliest tech products was an integration on the checkout pages of consumer brands, built to enable climate action for every consumer transaction. Along the way, the inspiration for Climes LITE came from sustainability-first brands who wanted to embed transparent climate action into multiple parts of their customer experience. Our quest for building the fastest, easiest, and most effective climate action tool began with three objectives in mind:
Enabling guaranteed carbon removal
Facilitating transparent and credible communication of climate goals
Seamlessly engaging customers in the distribution of finance across our carbon removal/avoidance portfolio
As we shipped this out to brand partners, we reimagined Climes LITE as a Software-as-a-service (SaaS) product. We took inspiration from some of the best SaaS tools in the world (thanks Hubspot and Salesforce) and wanted to build an experience that was not only beautiful and intuitive, but also one that created organic WOW moments for our customers. The idea was to reward forward-looking consumer brands for leading the charge on planet regeneration and get them excited about using Climes LITE to mobilise capital towards carbon sequestration. This thought process birthed our trial version and we put together a customised onboarding tour to make the whole experience self-serve and frictionless.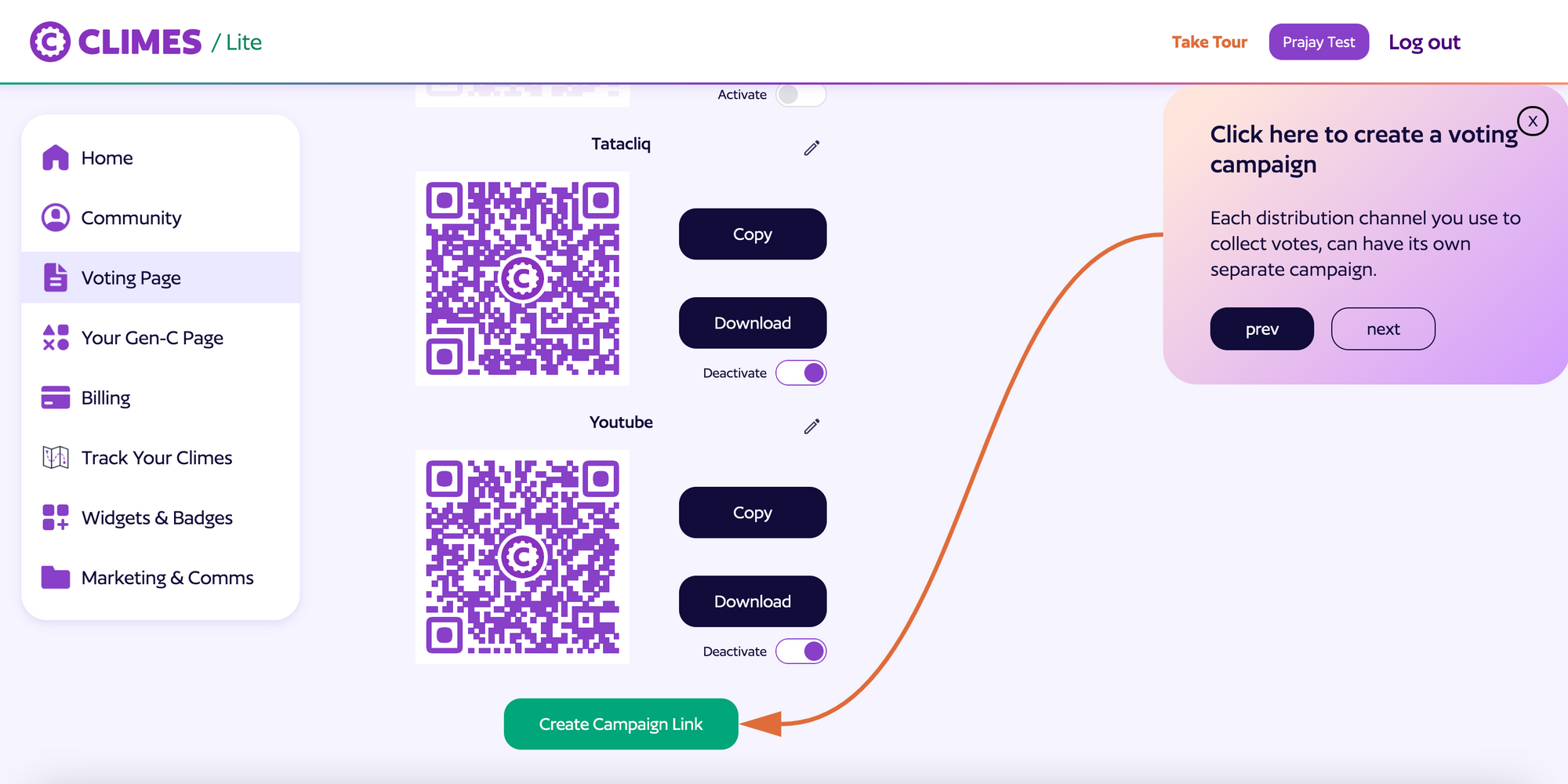 With the trial version, consumer brands get the opportunity to sign up for a 7-day free trial of Climes LITE and test the entire experience out. Brands can create new voting campaigns and distribute Climes to consumers, and collect valuable customer data on every authenticated vote. This mimics the paid version of Climes LITE end-to-end, including the sustainability page built for each partner brand by Climes as part of our Gen-C community. Adequate communication from our end has been set up to specify that no real climate finance is being moved in the testing environment. Once brands have tested out multiple campaigns and voting link placements, they can switch over to a paid version seamlessly and start enabling real climate action.
If you're a progressive brand looking to kickstart your sustainability agenda and involve your customers in the process, we invite you to sign up and try out Climes LITE.
P.S A big shoutout to our engineering superstar Hardik and our product wizard Sainath for making it all look so easy!

🛒
Our League of Brands
➞ We're proud to partner with some fabulous brands like
Nutty Gritties, The Pant Project,
Earth Baby
among others for Climes LITE
➞ Tune into a chat with our Gen-C brand partner
Tamarind Chtuney
's founder Tanvi Bikhchandani as she deep dives into building a sustainble fashion brand on
The Voice of Gen-C
:
https://youtu.be/f9JRf4yBsIA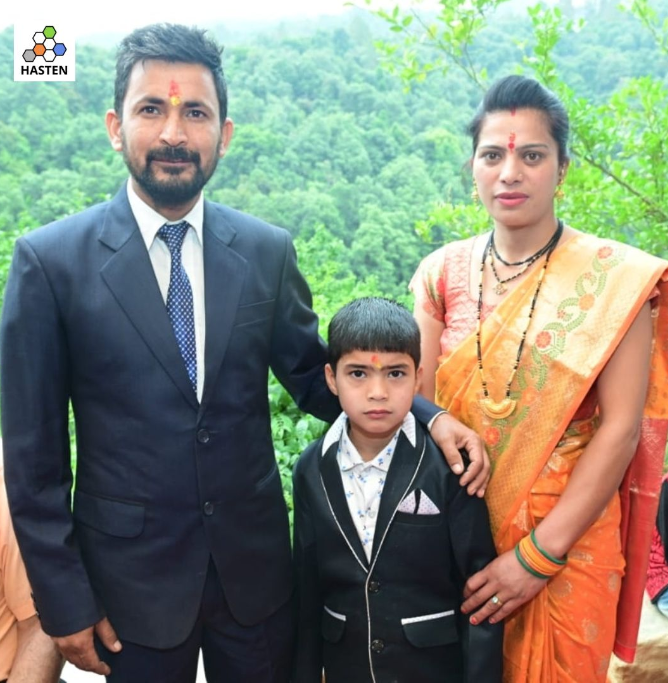 Climes Unseen impact: Bhupen & Maneesha Singh Bisht
This is the story of Bhupen & Maneesha Singh Bisht - a local Pahadi couple who have helped revive community forests in Uttarakhand. Bhupen Singh Bisht is the local project manager for Hasten. Working with Hasten, he says, has helped him gain a lot of new knowledge and skills.

"We have a son named Prince and his birthday falls on the 14th of December. We wanted to inspire parents who love their kids and explain to them, what is a good birthday gift. On 14th December 2022 we planted 1000 saplings. For us it is a memory of our kid's birthday. When we are old or when our son will go there, we will remember Climes.

As per local demands we want to grow more forests in the Himalaya zone next, and bring more awareness about climate change to youth & kids. It will be our pleasure to show our Himalayan culture along with doing plantations for Climes Project." - Mr. Bisht.
Check out our impact project - Hasten Ventures
🧚🏽
Our Gen-C Patrons
"The carbon footprint of taking a flight used to always nag me but no more. I can now neutralize the carbon footprint of my flight with Climes! A small price to pay to save ourselves from the risks of climate change. Every small action matters to fight climate change." - Chandru Badrinarayanan, neutralized his flight journey's emission
🔊
Here's What Is Being Said About Climes
---