We love talking about our climate solutions, because it helps us explain what goes on behind the scenes. Climes enables brands and individuals take the first step in their climate journey. And it is a responsibility that we take quite seriously.
Also read - how consumer brands can take that first step with Climes, beginning at zero-cost.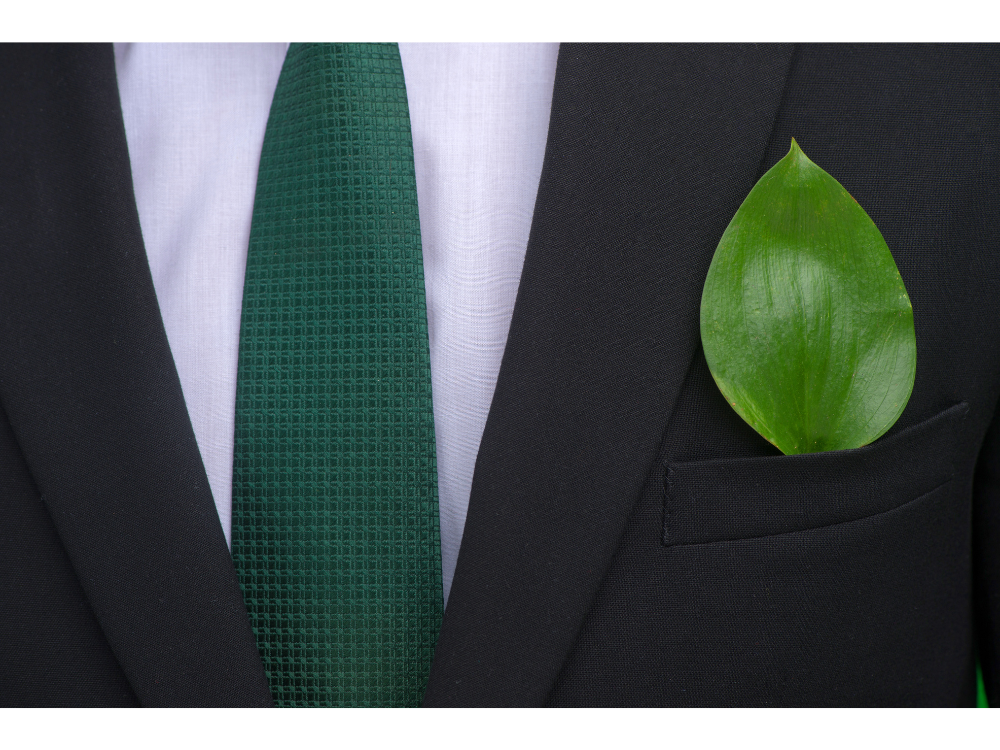 Disruption is the pathway to progress. It is no different with climate startups either – take what is inefficient with status-quo, and find a solution that is scalable.
In an ideal world, brands would be very proficient at undertaking everything in the Climate Starter Pack, and would focus on improving efficiencies in emissions management.
Unfortunately, we do not live in an ideal world. And in all fairness, it is really impractical for businesses to take comprehensive climate action in one-go.
Enter carbon neutralisation.
Climes offers carbon neutralisation-as-a-service, so that brands can start their climate journey instantly with our plug-and-play tech stack.
💡
Neutralising emissions, or conventionally called offsetting emissions, is a reduction or removal of greenhouse gas emissions that an individual or a brand pays for to compensate for the carbon footprint activities carried out.

And, every activity has a carbon footprint.
We previously wrote about how brands can start taking climate action at zero-cost through their customers. Willing customers pay a nominal 1-5% of their total order value to neutralise emissions associated with their order.
This post talks about how Climes specially curates high-quality climate solutions and how customer contributions provide these impactful solutions with fractional financing.
---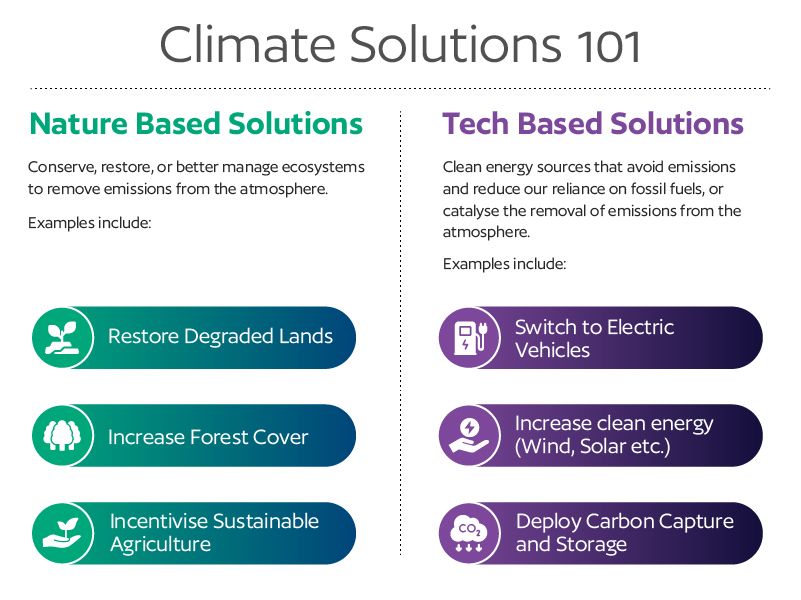 How can you determine whether your neutralisation efforts are effective or not? It only takes two quick rules to determine that:
💡
Rule #1 – it removes or avoids stated amounts of atmospheric emissions
In our case, it typically refers to removal or avoidance of emissions equivalent to the carbon footprint of a customer's order
💡
Rule #2 – it does not cause significant social and/ or environmental harm
It might come as a surprise to many that climate solutions can cause harm sometimes. But plenty of climate solutions flout legal requirements, poorly planned projects displace local populations, affect diverse natural ecosystems, or plant trees with a view to prioritise harvest over permanent carbon removal.
While the rules to gauge quality of climate solutions are straightforward, determining the actual quality is tricky.

Quality of climate solutions refers to the confidence with which we can say it fulfils the two rules.
Climes and Level of Confidence in Climate Solutions
There are two phases of evaluation for each climate solution listed on Climes:
Phase 1: Pre-Onboarding
In this phase, the primary objective is to estimate the carbon removal potential within the proposed climate solution. But we don't stop there.
Whether the climate solutions are third-party verified (Verra, Gold Standard certifications etc.) or independent projects that are yet to be certified, we only source projects that check our rigorous evaluation criteria based on the following four categories: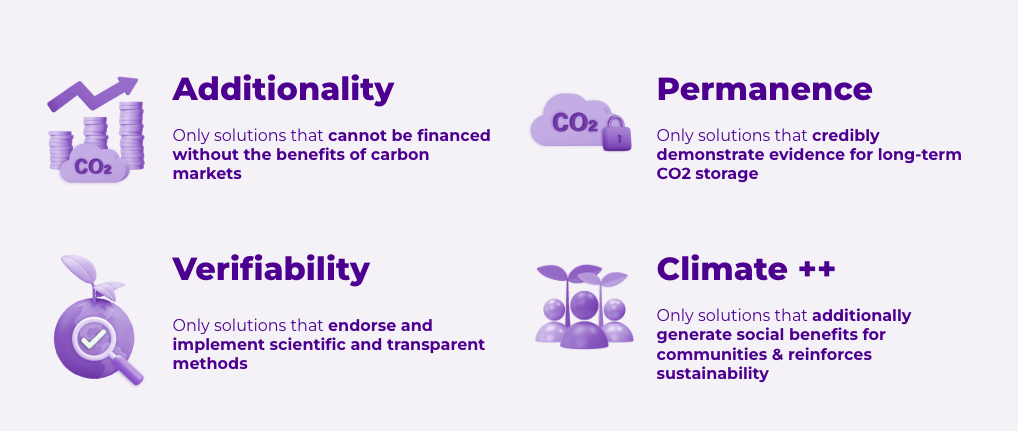 Phase 2: Ongoing Monitoring, Reporting, and Verification
As the header suggests, this is an ongoing process and is collectively called an MRV system.
We extensively leverage our tech-stack to:
regularly monitor project activities,
generate quarterly data and updates from the ground to report to those who have neutralised their emissions with Climes, and
conduct an annual audit to verify progress and corroborate existing data with physical inspection
Some examples of how we deploy technology to improve transparency and impact include personalised user dashboards for tracking contributions, receive project updates, view lifetime climate action, etc; use of geospatial imaging to observe changes in green cover for an agroforestry project, and deploy proprietary mobile apps to collect on-ground data across all projects.
Here is a quick snapshot of our growing portfolio of high-quality climate solutions. We have additionally built individual pages for each of these solutions to give our users and partner brands all the information they need to know about the impact of these solutions.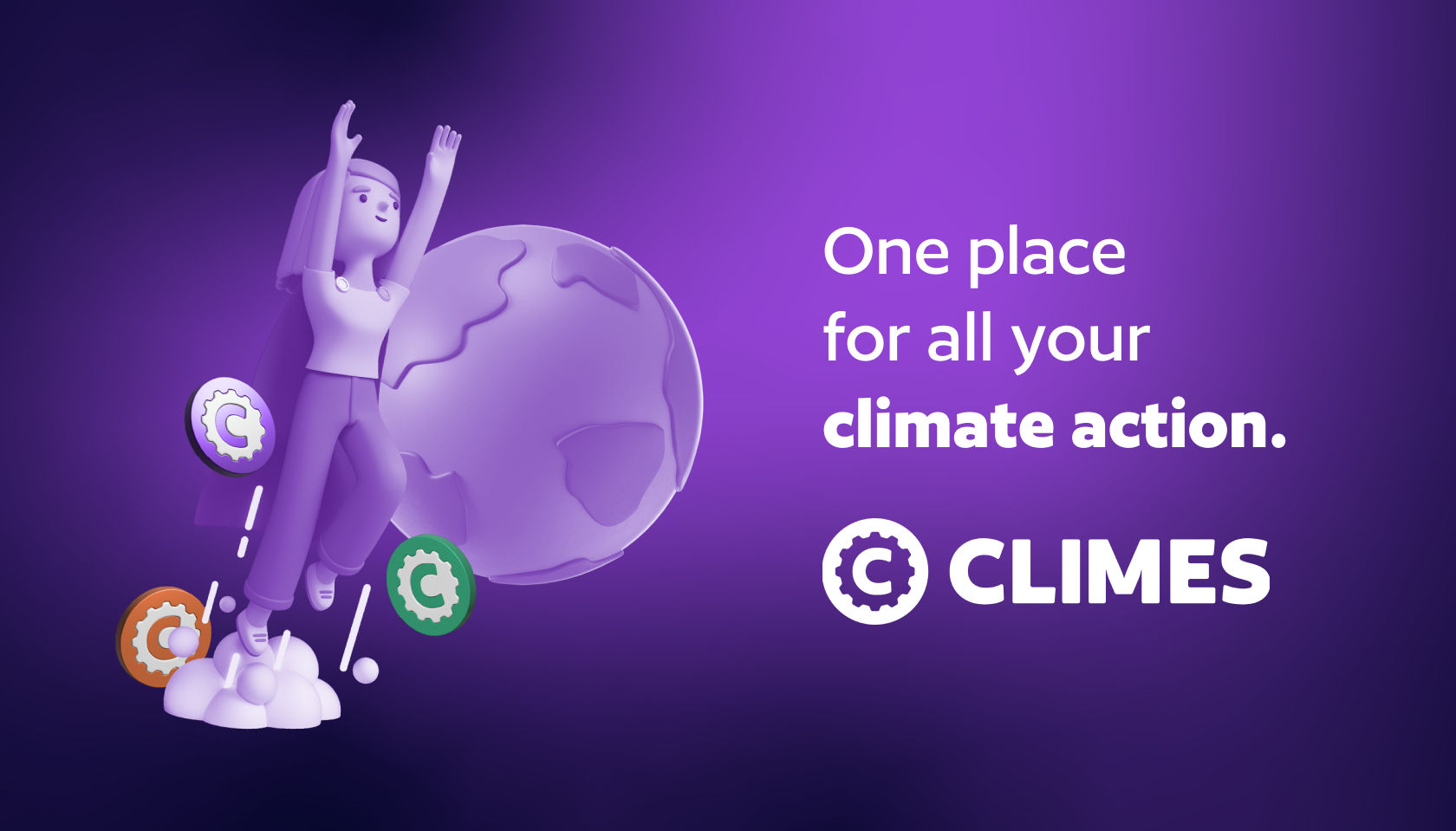 ---
Being a tech-first climate startup, we have an exciting pipeline of rollouts to continuously make our climate solutions more transparent, verifiable, and impactful.
For brands and their customers to confidently take that first step in their respective climate journeys.
If you are a consumer brand that wants to stand out from your competition and offer climate-action to your customers at zero-cost, get in touch with us below.