Issue 4 | March 2023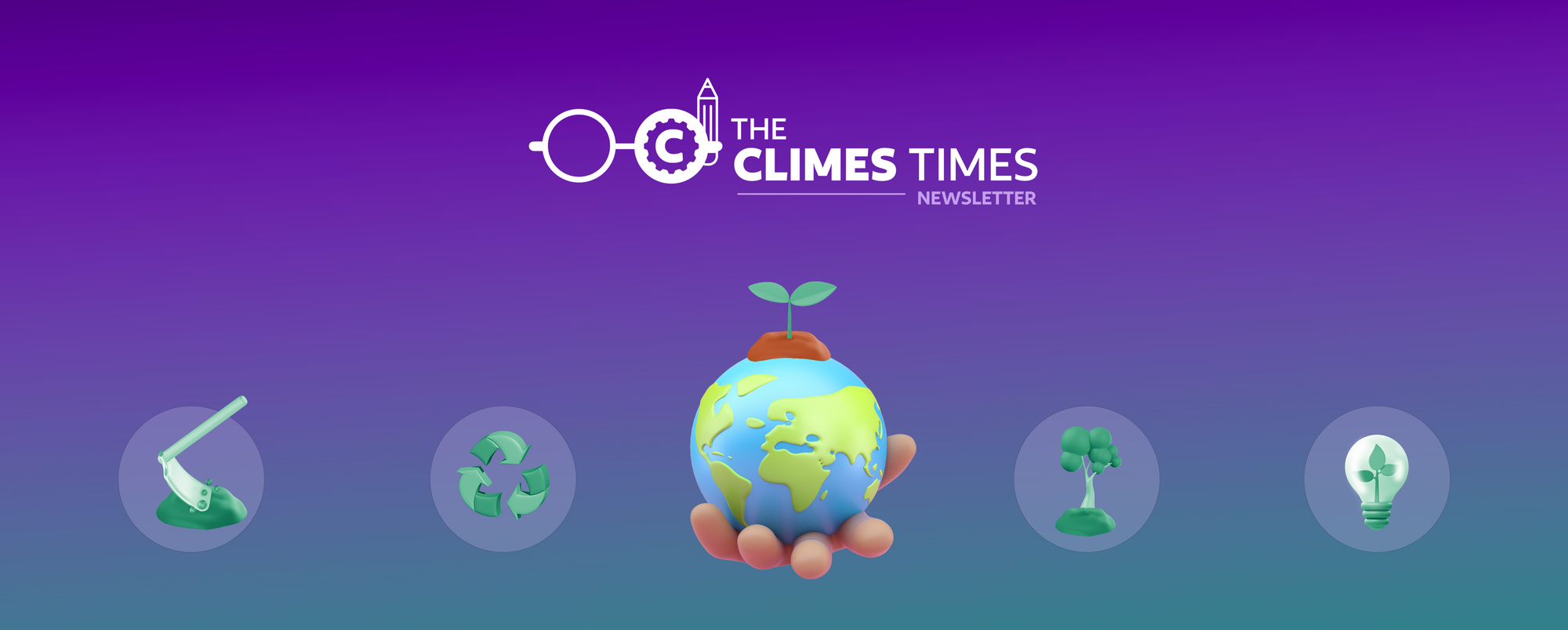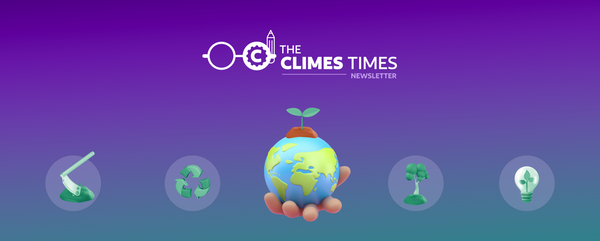 climes.soil
All carbon credits are equal, some carbon credits are more equal than others.
This rather dystopian take is what we keep reminding each other at Climes ever so often. And being a tech-first company, we built a product that tells you whether the 250 kgs you neutralised via Climes for your flight from Bombay to Bangalore, actually resulted in that many kgs of emissions removed.
A quick primer on storing carbon in the soil. Soil is a very underrated 'carbon sink'. While I am not one to blame humanity's past mistakes, the world's cultivated soils have lost between 50 and 70 percent of their original carbon stock.
But there is also a potential solution.
Many scientists say that regenerative agricultural practices can turn back the carbon clock, reducing atmospheric CO2 while also boosting soil productivity and increasing resilience to floods and drought. Such regenerative techniques include planting fields year-round in crops or other cover, and agroforestry that combines crops, trees, and shrubs.
Climes works with smallholder farmers through our partners in helping them shift to more climate-friendly agricultural practices, and climes.soil helps us Measure, Report, and Verify all of this at a farm-level. (Sorry about holding off on the full-form of MRV for this long, but this way you'll definitely remember it)
We are currently onboarding farmers for two new projects, one of which is actually our featured project of the month (check out the next section!) You'd love to hear about all the amazing things our regenerative farmers in Uttar Pradesh are getting up to.
➞ A proper shout-out to Yash, for running point from the Supply team, and being that bridge between business and product. It's almost like he has a couple of extra hours a day than the rest of us.
➞ Sai and the two ninjas he has the good fortune of working with everyday, Hardik and Jashn. It is phenomenal how quickly the tech team internalised carbon + sequestration through agriculture, and built a product that works seamlessly with our smallholder farmers in rural heartlands.
➞ Noora, our product design rockstar, who reminds us everyday that 'a product is only as useful as how easy it is for our customers to use it'. It was super cool how she shifted gears to design enterprise products from being our resident-expert on consumer product design.

🛒
Our League of Brands
➞ We're super thrilled to have Neeman's join our Gen-C community of brands and go live with their top SKUs in Phase 1. Stay tuned to see your favourite footwear brand's journey unfold.
➞ Fireside Ventures hosted their 2nd Carbon Neutral Event with us and avoided/removed 49,200 kgs carbon emissions. Listen to the latest The Voice of Gen-C Podcast with Vasudha: https://youtu.be/mgV89HMUaxA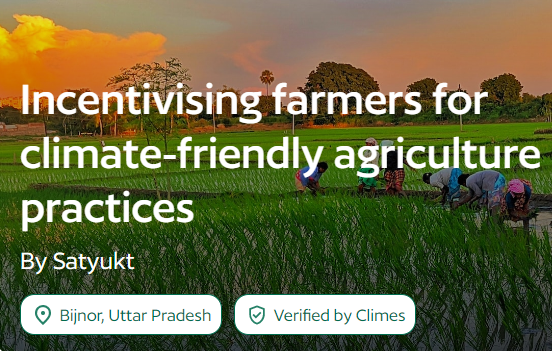 We've onboarded another impact project!
Satyukt works closely with 20k farmers across India. Using satellite-derived data and a combination of modern technologies, it provides digitised crop solutions to overcome agricultural risks like climate change, pests and diseases, drought, flood, erratic rains and so on.
Learn More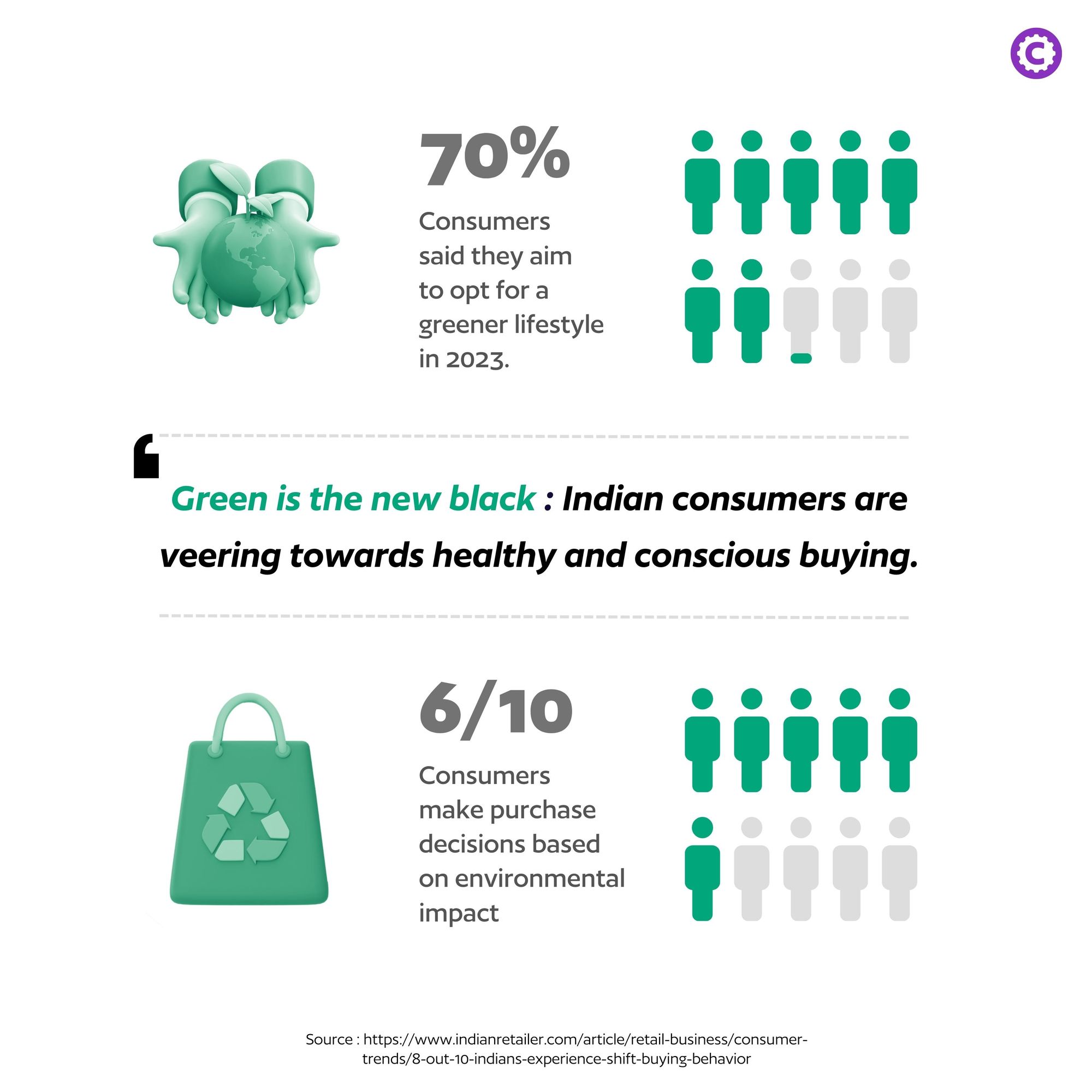 The shift to sustainability is not a fad, but a commitment made by consumers! More and more Indians are choosing a conscious lifestyle, and they're willing to pay premiums for it. Staying relevant in this New Age India means starting your sustainability journey today.
Get in touch with us to put your business in touch with the future!
🔊
Here's What Is Being Said About Climes
---