Issue 6 | May 2023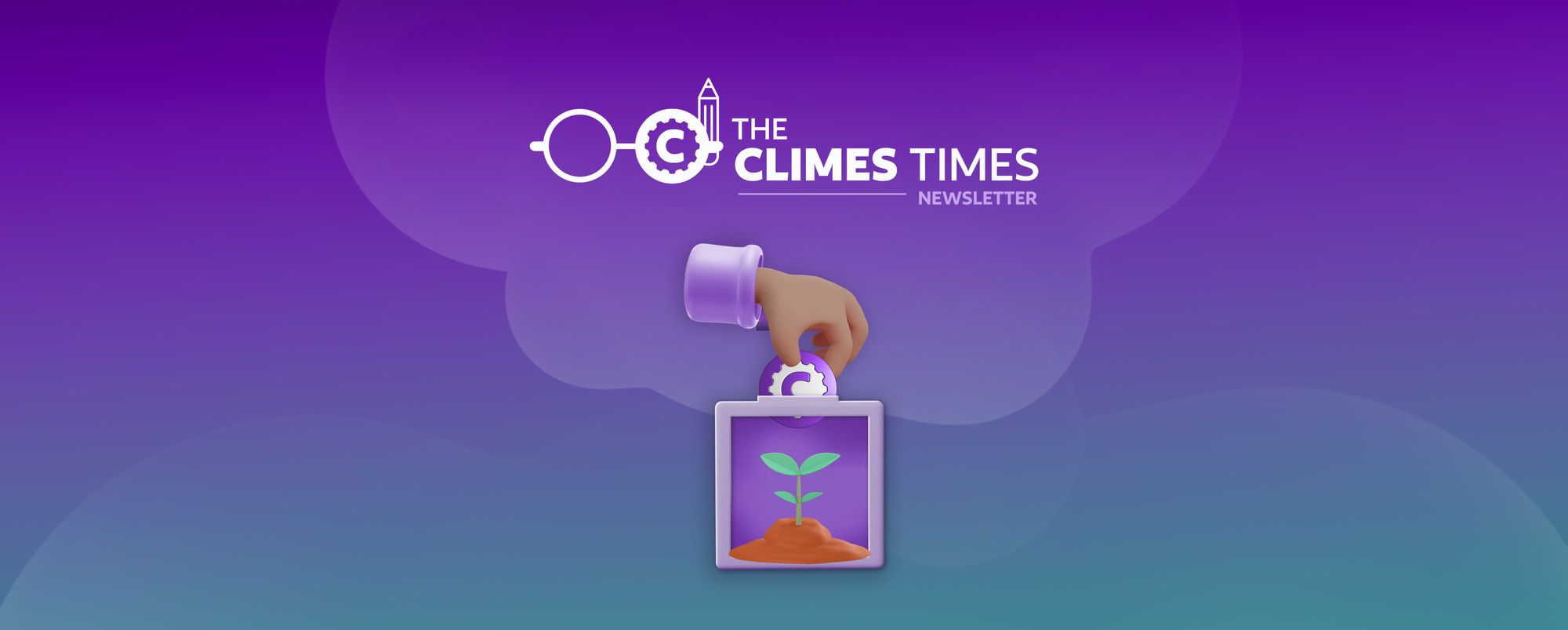 Playing with UI/UX for engaging Climate-Action
Today, more and more brands are adopting sustainability and climate action into their business agendas. We, at Climes, believe that everyone should be able to participate and have a say in the climate action of their favourite brands, and not just watch from the sidelines. This is why we give consumers and stakeholders the power to choose the projects they want to support to help reduce carbon emissions.
The first time we provided this choice was through our consumer platform with our Carbon Neutral Checkout product. Through this, consumers could opt-in to neutralise their order at the website checkout, thereby collecting Climes in their wallet on our consumer platform. They could then access the wallet and finance a project from our portfolio with the Climes they collected. While this was a good first version of the experience, we then decided to make it more engaging by removing the additional step of having to go onto our consumer platform.
So, with the introduction of our Carbon Neutral Events product, we allowed attendees to directly engage with the host's climate action through an interactive experience. We designed an easy and instant project selection flow, where attendees could scan a QR code at the event and send the Climes they were gifted to one or more carbon solutions they liked.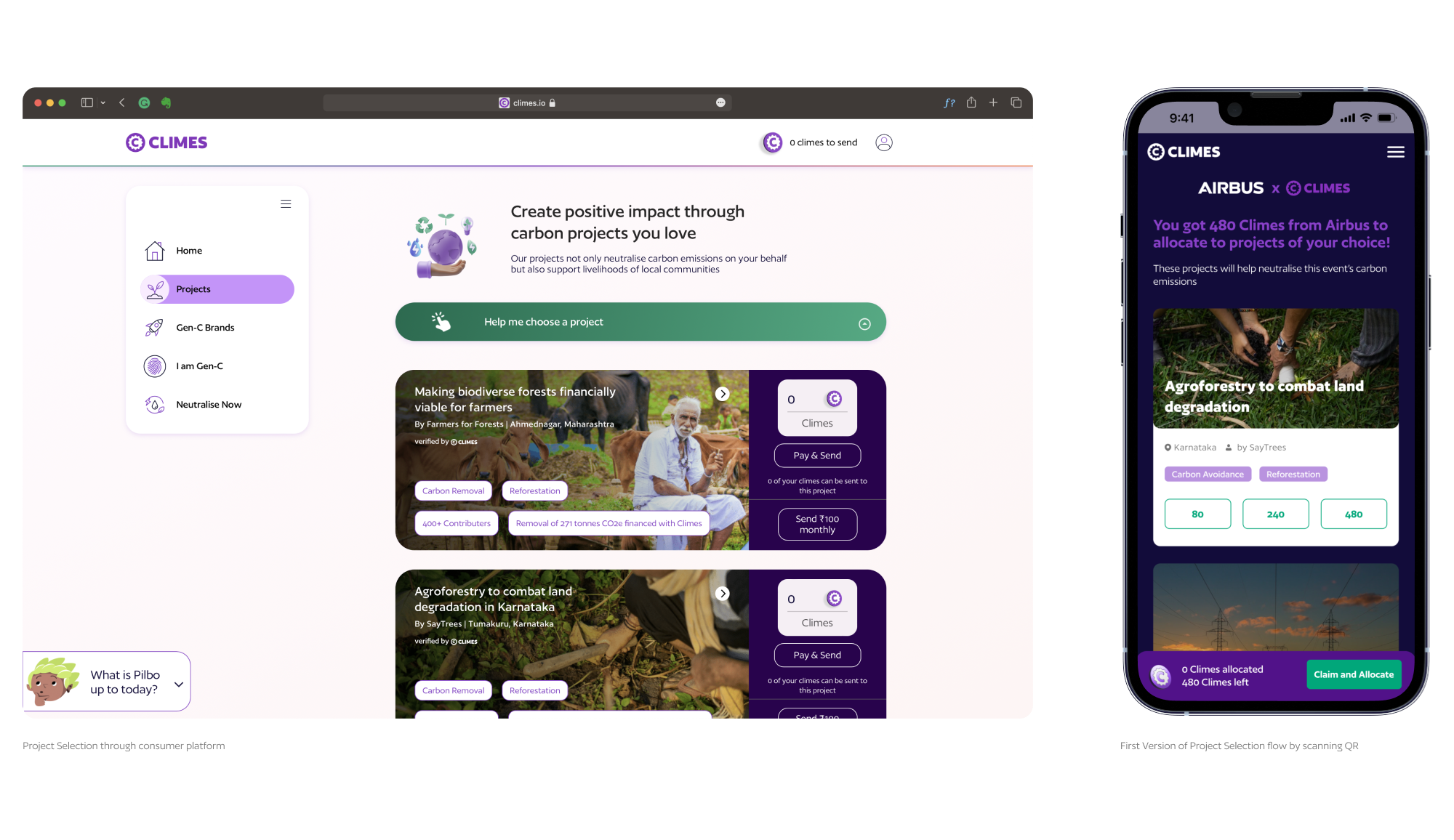 After seeing the success in the uptake of choice and allocation, we were motivated to not just make it easier for people to choose projects but also have fun in the selection process. We found that one recurring reason why people voted for a particular project was the location, and how close it was to where they lived. So we went back to the drawing board and developed our most recent version of the project selection piece, which centres around a map of India with project icons across it. Users can click on an icon to learn more about a project and send their gifted Climes to their favourite one.
We've now added this project selection flow to our Climes LITE product too, making it easier for brands to involve their consumers in their climate action and build more customer loyalty. With this shift, we hope that people can now easily choose projects based on location and engage with the projects as they make their choice.
At Climes, we're always looking for ways to make sustainability more accessible, engaging, and fun. Shoutout to our co-founder, Ani, for constantly pushing to make climate action easy and exciting for people, our designer, Geeti, for bringing each project to life visually and our Product and Tech teams who do the magic and make it a reality. Cheers to the many versions past, and the many versions yet to come!
On that note, we want to gift you 5 Climes to experience the project selection process and we would love to get your feedback on it!
Try now!

🛒
Our League of Brands
➞ We're thrilled to have some fabulous brands like
The Pant Project, Nature 4 Nature, Dira by Dimple
among others join our community
➞ Tune into a conversation with our latest Gen-C brand partner
N
utty Gritties
and what it takes to build a conscious new-age brand on
The Voice of Gen-C
:
https://youtu.be/l0PzF0b0AM0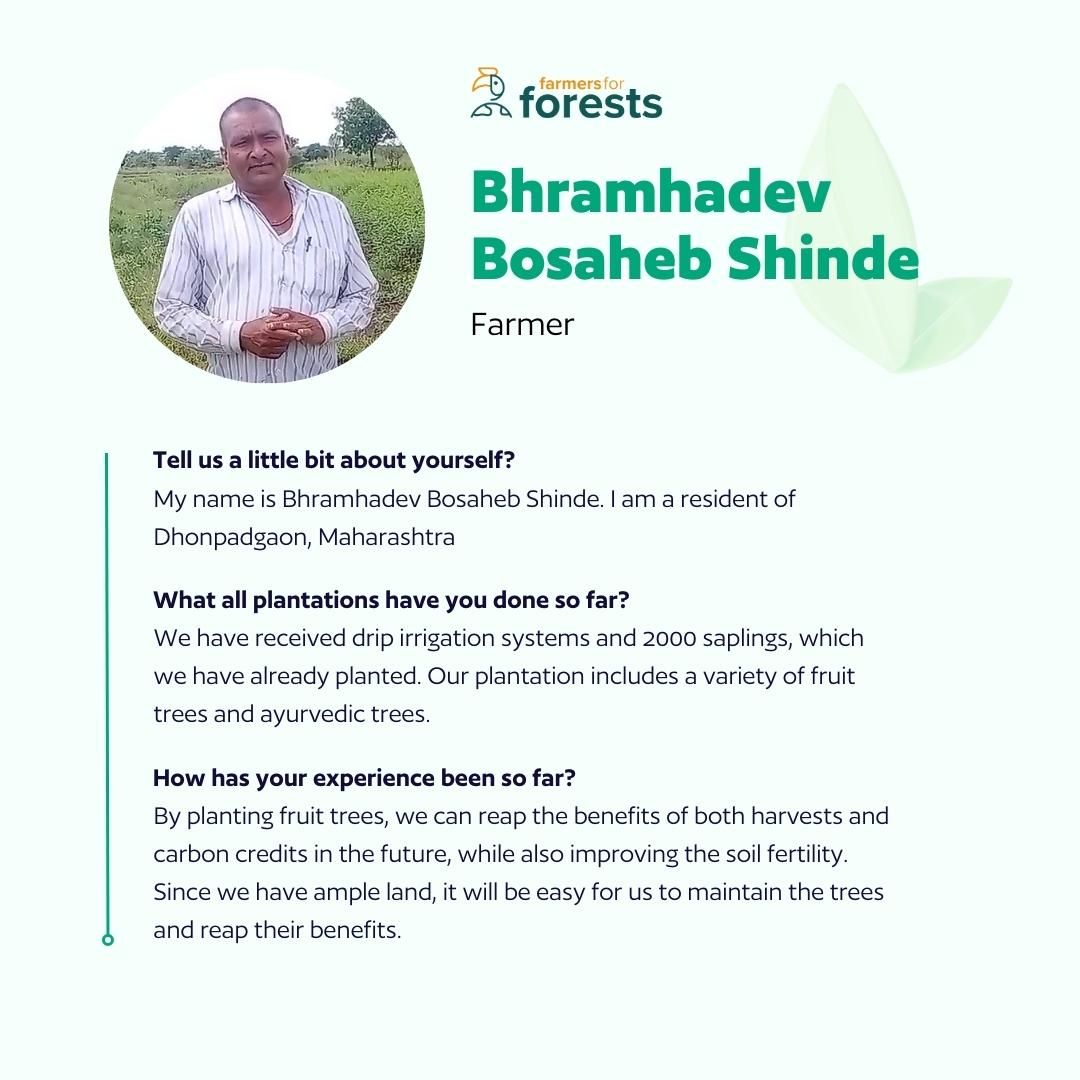 Hear from our champions on ground!
Bhramhadev is among many farmers we've had the fortune of working with. While carbon emissions removal is a key focus of our projects, they also work hard to deliver social and economic impact. Through our partners like Farmers For Forests, Climes and the Gen-C ecosystem has helped to improve the lives of many farmers and local project participants across the country.
Learn more
🧚🏽
Our Gen-C Patrons
"The Climes team has set on to do something disruptive! I think this is a great solution for anyone looking to make more mindful, conscious choices everyday." - Lavanya Garg, a Gen-C Impact Creator
🔊
Here's What Is Being Said About Climes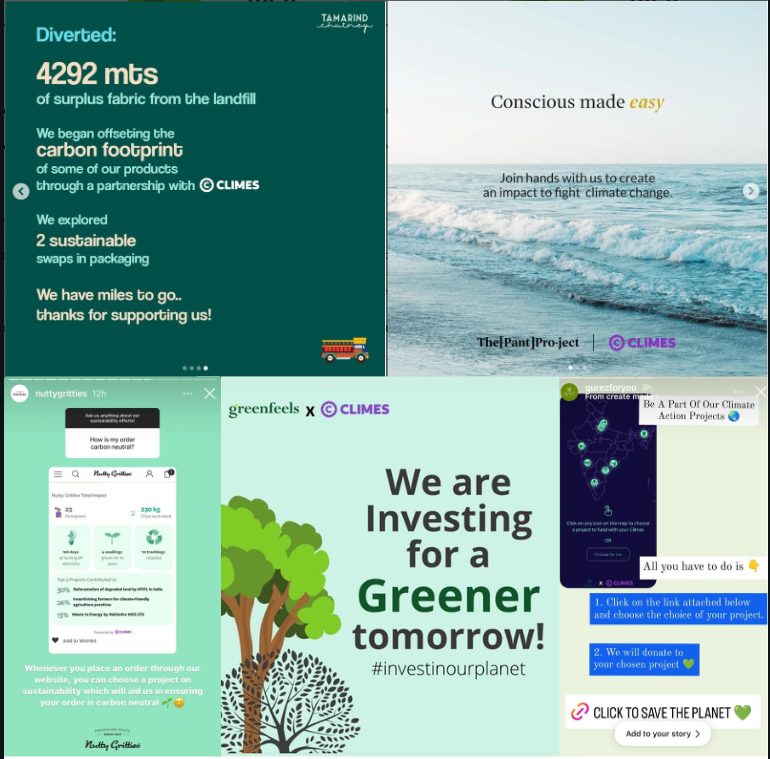 We're proud to be working with our brands partners to create positive environmental impact
Check Out Our Gen-C Brands
---