Issue 3 | February 2023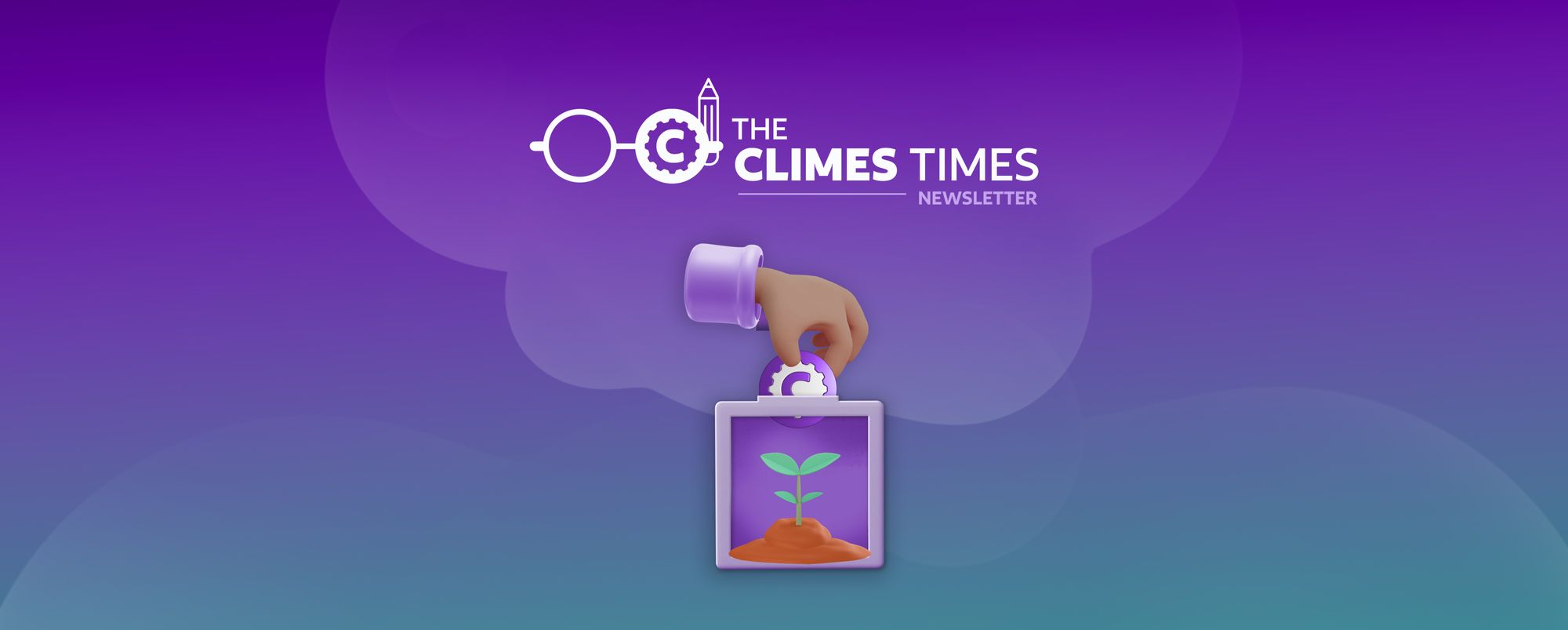 Can we make India the carbon sink for our planet? How cool would it be if we could leverage the power of our democratic VOTE to make this happen? 'Voting for Climate Finance' is now an option for your customers!
Over the last 8 months, we observed the success of our previous Checkout API product - where 50,000+ consumers of Gen-C brands saw their carbon footprint and opted-in to neutralise it by buying Climes credits.
But we also learnt that an increasing number of brands want to get more involved in climate action. Rather than passing the baton to their consumers, they expressed a desire to walk-the-talk and play a larger, more active role in becoming sustainable. So, in early December, we went back to first principles and reinvented the current model in a way that allows the brand to be more involved - without compromising on the customer's power of choice. The teams from Growth, Design and Product put their minds together, and after numerous Whimsical board iterations, "Voting for Climate Finance" was finally born!
Climes has designed a new API integration so that every order placed on your brand's website can be made carbon neutral, seamlessly. All that is required from the brand, is the purchase of Climes credits. The brand's customers can then claim these Climes credits as gifts (by opting-in for carbon neutralisation at checkout). Post-checkout, the customers are given the chance to VOTE on which Climes project their gifted Climes credits will fund.
This offering is a way for your brand to demonstrate its care and commitment to climate action, by giving your customers the ability to neutralise their emissions at checkout. It is a way for you to gift them a sustainable purchase, and enable collective climate action that's transparent, traceable and feels amazing for them AND you.
Our leading Gen-C brand, Tamarind Chutney, has been the first to make the switch from the existing API (where customers paid to make their orders carbon neutral), to now GIFTING carbon neutral orders to their customers. And within a month their opt-in rates have increased from 8% to 35%. If that isn't growing consumer love, we don't know what is!

🛒
Our League of Brands
-
Tamarind Chutney
has taken the next step in their climate action journey by becoming the first brand to deploy the latest Climes product:
Climes Voting for Climate Finance
- The Oral Care industry is championing climate action in India as 3 brands choose to partner with us:
Habbits, Perfora
and
Spicta
. Listen to Spicta's founder Kavita describe their journey on
The Voice of Gen-C
through
this link
🌳
Our Impact Projects
Acacia Eco Trust, our impact project creating urban forest experiences in Gujarat, recently held a plantation drive. Volunteers came to help plant some new saplings as a renewal of their commitment to climate action!
🧚🏽
Our Gen-C Patrons
Shreya Arora, a happy customer of zingbus, said this about her carbon neutral bus journey with Climes - "I saw neutralise your travel option in zingbus, and I was so happy to see it and it costed me just Rs.6! Kudos and way to go!"
On Climes and the Union Budget
Announcement of the 2023 Union Budget got us thinking about our journey so far, the vision and core values we created Climes with, and our roadmap for the year ahead. We penned it down as a good reminder for our future selves of what we're aiming to achieve. Read now to understand who we are and what drives us!
Read now
🔊
Here's What Is Being Said About Climes