Carbon-neutral buses, the next big "zing"
Over 50% of zingbus customers are choosing carbon neutral bus trips, with Climes.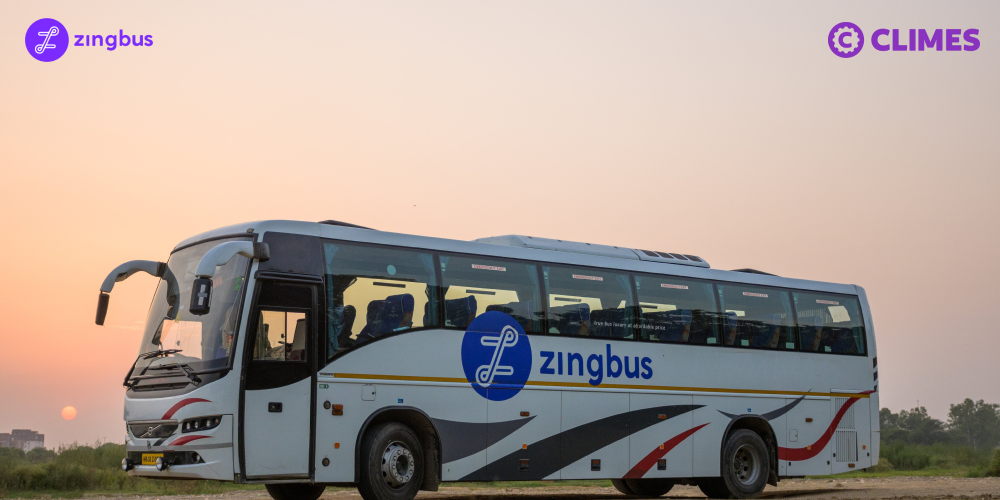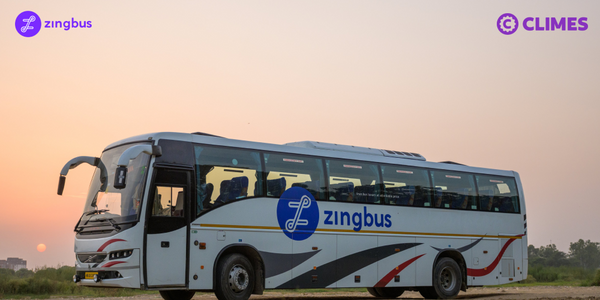 (Told you we were enthusiastic about brand partners and wordplay)
What's fast, squeezes itself through tiny spaces in traffic, and spontaneously appears in front of you only if you have a little magic within you?
No, I'm not talking about your Uber bookings, even though it genuinely takes a little magic to get one these days.
I'm talking about the Knight Bus from Harry Potter (shoutout to the 25th anniversary of the Philosopher's Stone earlier this month). And while it could do some amazing things, there's one thing it couldn't do - neutralise its carbon emissions.
Starting May 2022, there is a whole fleet of buses that can neutralise their carbon emissions.
zingbus, India's fastest growing brand in the intercity bus travel industry, partnered with Climes to offer their customers the option of carbon neutral bus journeys. Each time travellers purchase a zingbus ticket, they can neutralise the emissions of their trip - and for a price that's less than 1% of their total order value! (Guess how much it cost me to neutralise my bus journey from Delhi to McLeodganj? 3 rupees! I'll bet that grand amount if you can name something else that costs just that much).
This collaboration between zingbus and Climes turns every seat booked on the bus into an opportunity for individuals to take meaningful climate action. Travellers can neutralise their emissions by contributing to Climes-verified projects that rejuvenate our planet. Every project is India-first and delivers real impact by restoring degraded forest lands, protecting biodiversity through agroforestry, generating clean electricity, among others.
Here are some numbers that tell the story.
In a single month, we have removed over 110,000 kgs of CO2e from the atmosphere. You would need to turn the electricity in your entire home off for ninety-five years to have the same impact.
Yes, that's a lifetime's worth of impact in just about 30 days - and those numbers just keep on clime-ing.
Transport accounts for around a quarter of CO2 emissions globally. Naturally, we wanted to address this with the urgency that it warrants. And along came zingbus and agreed to be one of the first bus-service brands to go climate-positive in India. (We like zingbus).
Let's Talk Tech
I can't speak about this enough, but the Climes Tech Team made this collaboration possible, with the typical ease that we have come to expect of them. Once again they built a highly dynamic, scaleable API that was seamlessly integrated with both the mobile and web apps. (Fun fact: the model built by the tech-team for calculating bus journey emissions includes the number of water bottles on the bus).
That's incredible accuracy - and we maintain it without ever compromising on speed. Our API is fast and light, takes only a few milliseconds to show customers the emissions from their trip and has no impact on the load time of the page.
We can customise this quite as easily as well. For example, when customers cancelled their tickets on zingbus for a refund, we ensured their carbon neutralisation contributions got refunded smoothly too. When zingbus added an SUV taxi service category, we tweaked our API to incorporate it just as smoothly.
What is the overall build-time for all this you ask? (I know you didn't, but I am still going to tell you). Roundabout how long it took me to get to McLeodganj from Delhi. Approximately 10 hours. Now you know why I gush about our Tech team.
The Big Win
This love story between zingbus x Climes would be incomplete without what it means for cooling down our planet. Over 50% of zingbus customers are choosing to go carbon neutral. In other words, over 50% are choosing climate action.
Climes is built on the idea that individuals want to contribute to meaningful climate action. And the collaboration with zingbus is proof that people actually are and will, if given the opportunity. The numbers speak for themselves.
Climate Change remains one of the most pressing issues of the modern world, and we need to accelerate our actions to reverse the damaging impacts on our planet through efficient efforts.

The association of zingbus with Climes allowed us to explore a path leading toward a greener and more sustainable environment. Sustainability should be a coherent plan for building our future. As a growing travel start-up, we must work efficiently towards reducing our carbon footprint through proper neutralisation methods.

Moreover, the collaboration between zingbus and Climes has been welcomed and appreciated throughout our customer base, helping us provide the most reliable intercity bus travel experience."
Prashant Kumar, zingbus co-founder
We might not have a magic bus, but brand partnerships like these create magic for our planet. And we intend do a lot more of that.
We have built comprehensive models for multiple use-cases - carbon-neutral events, weddings, flights, and more.
If you can think it, we can build it.
Are you a consumer brand that wants to offer climate action to your customers?
Get in touch with us.