Issue 1 | Carbon Compass by Climes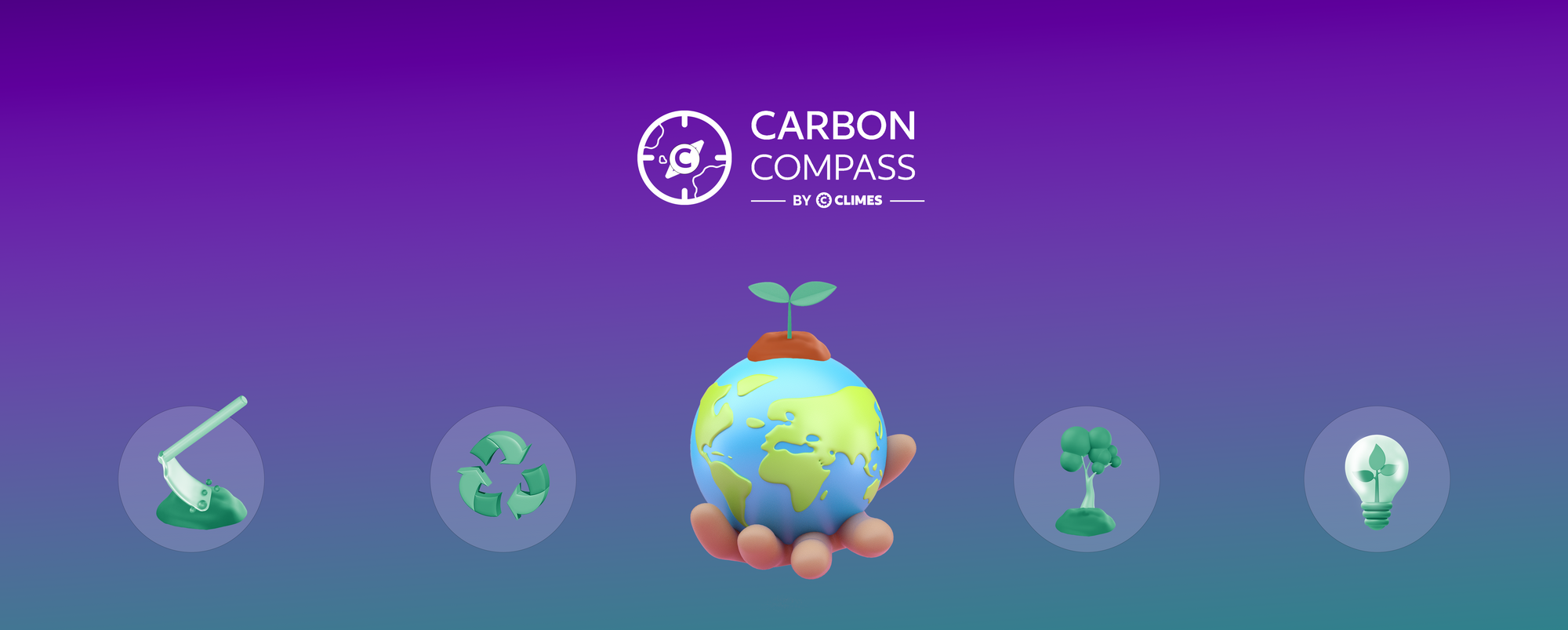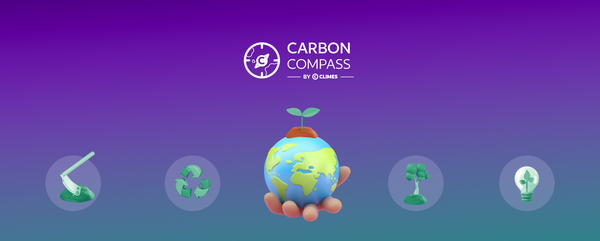 We published a new blog this month, 'Of faucets, nature-based solutions, and voluntary carbon markets'. It starts with some fun trivia on how the first carbon credit came to be. I personally think how things have evolved is equal parts poetic and equal parts ironic.
Here are a couple of short excerpts to whet your appetite:
"All credits must represent real, additional, and permanent carbon reductions or removals."
But here is the thing. Everybody says that their credits are or will be real, additional, and high-quality. Including the ones that greenwash. A quick meta-study of the various voluntary carbon market principles that exist will show you that all of them include these attributes word-for-word.
If everyone's saying it, and somehow carbon markets continue to be plagued with material questions around the attributes of its quality and effectiveness, it begs one question. What's missing?
"When the faucet drips, you don't start mopping the floor before you fix the leak"
You also don't dismantle the faucet (that is voluntary carbon markets) because of a leak, as some seem to suggest. Designing and implementing a carbon project on the ground is a complex undertaking.
Despite having the potential to provide one-third of climate mitigation potential, the amount of finance that is flowing into nature-based solutions and land-use projects is ~ 2% of the total climate finance that has been mobilised. (Refer to the image in the blog)
This time the faucets aren't the whole of the voluntary carbon markets - but specifically  forestry and regenerative agriculture projects. When it comes to fixing a faucet, everything from the number of plumbers available to how many have the capability to fix the faucet is directly proportional to the number of faucets there are.
All this while capital hasn't been flowing into making faucets.
It is only natural (pun intended) that there aren't that many plumbers around (plumbers =  people invested in improving the rigour of NBS projects).

All carbon credits are equal, some carbon credits are more equal than others.
This rather dystopian take is what we keep reminding each other at Climes ever so often. And being a tech-first company, we built a product that tells you whether the 250 kgs you neutralised via Climes for your flight from Bombay to Bangalore, actually resulted in that many kgs of emissions removed.
A quick primer on storing carbon in the soil. Soil is a very underrated 'carbon sink'. While we are not ones to blame humanity's past mistakes, the world's cultivated soils have lost between 50 and 70 percent of their original carbon stock.
But there is also a potential solution.
Scientists are confident that regenerative agricultural practices can turn back the carbon clock, reducing atmospheric CO2 while also boosting soil productivity and increasing resilience to floods and drought. Such regenerative techniques include planting fields year-round in crops or other cover, and agroforestry that combines crops, trees, and shrubs.
Climes works with smallholder farmers through our partners in helping them shift to more climate-friendly agricultural practices, and climes.soil helps us Measure, Report, and Verify all of this at a farm-level.
We currently work with nearly 80k smallholder farmers covering nearly 250k acres of farmlands, and are adding more every week. We are thrilled to help farmers transition to more climate-friendly practices and receive benefits for keeping the planet cool.


We are really excited about the progress we are making under Regenerative Agriculture - right from building proprietary frameworks to prioritise districts for carbon farming roll-out to our sandbox project in Bijnor, Uttar Pradesh for climes.soil

Our pipeline for acres under management continues to grow exponentially, and keep watching this space for more updates
---
About Climes

Climes is a climate finance company (backed by Sequoia, Kalaari, Rainmatter, Avaana, Aureolis) that offers carbon neutralisation-as-a-service for businesses. We leverage technology to enable the transparent flow of capital from businesses and consumers to high-quality carbon removal solutions across India. We're currently working with the likes of Airbus, MakeMyTrip, Neeman's, Earth Rhythm, World Resources Institute, Yatra, among others.